Food Studies Degree with the College of Social and Behavioral Sciences
Are you passionate about food? Do you want to understand the social, political, environmental, and cultural dimensions of food? The College of Social and Behavioral Sciences has added an exciting new degree option: the B.A. in Food Studies.
Students of this program will:
Learn about the cultural and historical significance of food

Explore the food scene in Tucson, a UNESCO City of Gastronomy

Work to tackle food injustice

Participate in hands-on learning, internships, and study abroad
Visit the Food Studies website.
Tucson City of Gastronomy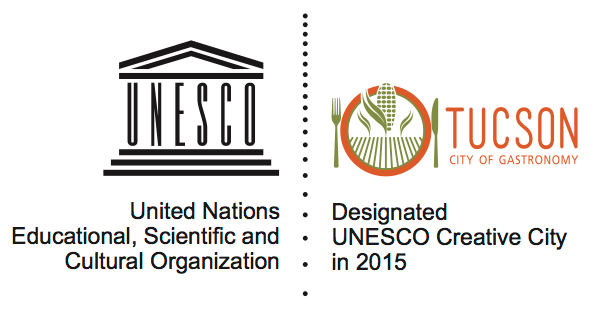 Tucson was selected to be the first UNESCO City of Gastronomy in the United States due to the region's lengthy agricultural history, heritage foods, sustainable agriculture, and vibrant culinary scene. Tucson has the longest agricultural history of any city in North America, extending back more than 4,000 years. As a result, the region has thriving food traditions and culinary distinctiveness (a unique blend of foods and traditions resulting from our multicultural history.) The city also fosters local food culture through food business start-ups, urban agriculture, food festivals, and the University of Arizona's interdisciplinary food studies.
To be designated as a City of Gastronomy, a city must:
show how its food system, food economy, and food culture can act as a driver for finding solutions to its main development challenges

describe how its cultural and culinary assets played an important role in the city's history and economic development

list the food-related festivals, conferences, and special events that are aimed at professionals, the public, and tourists

identify programs, institutions, and organizations that support businesses and employment in the culinary industry

summarize food-related research being conducted

identify incubator programs and spaces for culinary businesses

present examples of food-related programs and projects that support vulnerable social groups and those that strengthen connections between the city, the private sector, and academia

list the policies, initiatives, and international exchanges and partnerships implemented by the city over the last five years that support the local food system and culinary industry

develop programming that provides opportunities to connect with other cities in the UNESCO Creative Cities Network
Visit the Tucson City of Gastronomy website.
Dunbar Pavilion: An African American Arts & Culture Center
The mission of the Dunbar Pavilion is "To increase awareness and understanding of the historic and cultural impact of people of African descent. The Pavilion will serve as a gathering place for diverse voices and cultures to dialogue about the past and create vision and direction for a more unified future."
Visit the Dunbar Pavilion website for more information.