The CRFS Research Focus Groups (RFG) program aims at bringing together faculty and graduate students with shared research interests from different colleges, fields, departments, and programs to foster the development of interdisciplinary research agendas. Convened by individuals from at least two departments/programs, the RFGs meet regularly (at least three times a semester) during the academic year to present works-in-progress, read and discuss texts and current scholarship, and/or plan, develop and implement common research projects. Calls for proposals are solicited by CRFS once per year.
The University of Arizona Food Security and Social Jstice Network (FSSJN) Presents A Lunchtime Panel on Food, Health, Wellbeing  
Graduate stuents presented and discussed their research. Presenters included:
Julia Davies (Geography) Addressing the Complex Challenge of Urban Food Insecurity in Secondary Cities of Southern Africa: A Systems-Based Approach 
Eden Kinkaid (pictured) (Geography) Embodied Political Ecologies: Sensing Agrarian Change in North India
Carly Nichols (Geography) Nutrition Sensitive Agriculture: An Equity-Based Analysis from Central India 
Bonnie Wolf (Public Health) Inventory of Healthy Eating Programs in Southern Arizona
Food Entrepreneurs Research Focus Group
From the farm to the plate, food entrepreneurs are the catalysts for building a more sustainable regional food system. The Food Entrepreneurship Research Focus Group was convened during the Spring 2019 semester to better understand how to support regional food entrepreneurs as they grow, develop, and connect to forge more sustainable enterprises.The group is lead by an interdisciplinary team: 
Alissa Bilfield: McGuire Center for Entrepreneurship in Eller College of Management 

Katherine Speirs: Norton School of Family and Consumer Sciences in College of Agriculture and Life Sciences

Laurel Bellante: Food Studies Degree in College of Social and Behavioral Sciences 
The group convened three Food Entreprenuership Research Focus Group Meetings throughout Spring 2019 among interested faculty, researchers, and community members. 
Food Security and Social Justice Network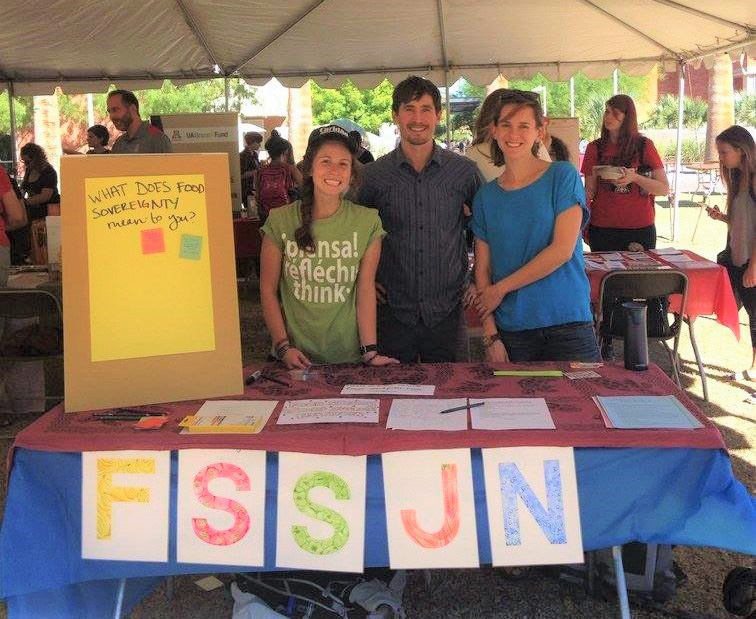 The Food Security and Social Justice Network (FSSJN) is a group of interdisciplinary graduate students interested in food and agricultural systems. The mission of FSSJN is to facilitate information-sharing, solidarity, and collaboration among food systems and social justice researchers and practitioners. During the Spring 2019 semester, FSSJN used funds from the CRFS Research Focus Groups (RFG) program to host three lunchtime seminars. During these seminars, graduate students studying an array of food themes had the opportunity to present on current and future research, with the goal of promoting collaboration, receiving feedback on research, and generating new ideas. Themes for the seminars included: Agriculture, Climate Change, and the Environment; Food Security, Food Aid, and Food Labor; and Food Health, and Wellbeing. Additionally, FSSJN members used funding to organize on off-campus writing and critical reflection retreat.